STAND UP for
abortion access
To The Front! Live in Your Living Room is an exclusive live stream show to raise money for Frontera Fund, an abortion fund on the front lines, led by women of color, and giving financial, travel, lodging and other practical support to help Texans access abortions.
Thursday, April 14th
5pm PDT/8pm EDT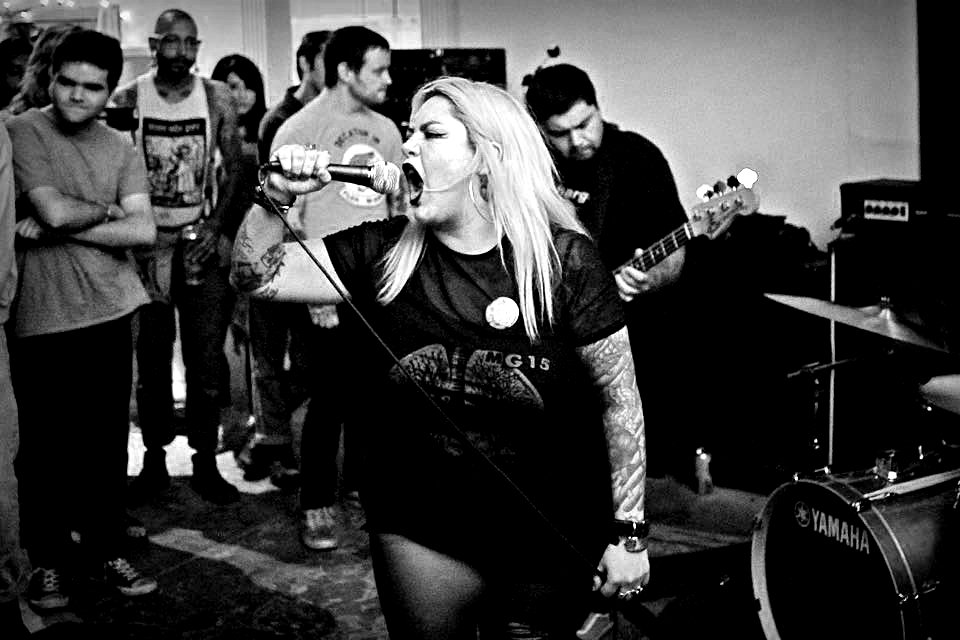 Let's make sure people seeking abortion care now hear our solidarity.
Your participation in To The Front: Live in Your Living Room helps Frontera Fund provide critical support to South Texans accessing abortions in the Rio Grande Valley – the very people who have to overcome systemic barriers that prevent them from accessing abortion care.

To The Front! We Won't Be Scared Into Silence!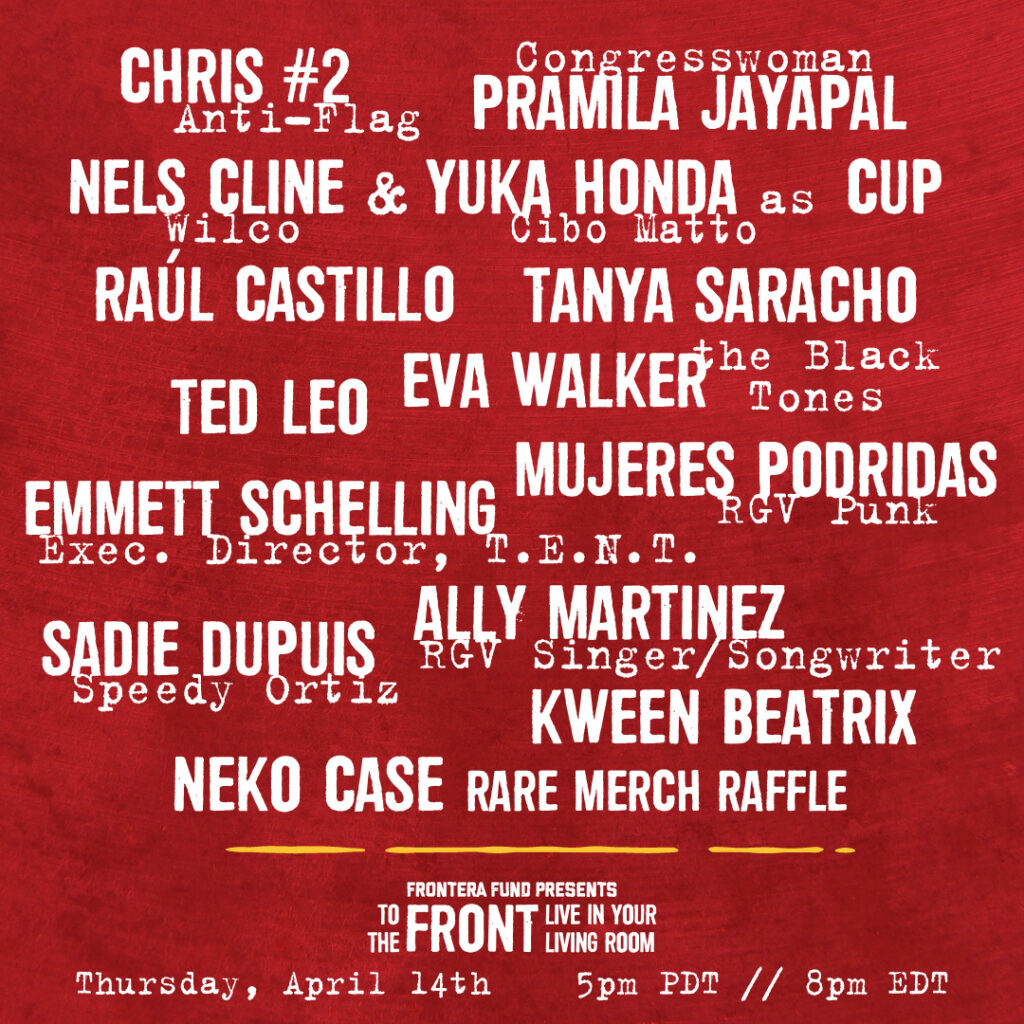 Musicians, elected officials, public figures, and entertainers are standing up unapologetically for abortion care access during To The Front! Your donation for the show goes directly to support people seeking abortion care in the Rio Grande Valley.
Texas' anti-abortion laws are the most extreme in the country. They are putting millions of Texans at risk of being forced to carry pregnancies to term and give birth without consent.
Frontera Fund is the exact type of organization that these laws were meant to scare and shut down. But they don't know who we are.